How do graphic designers work?
If you research in a top USA IT Job Portal, you will find the duties and responsibilities of a graphic designer briefly. They develop visual concepts by hand or utilizing computer software to convey ideas that inform, attract and inspire consumers. They create the entire production design and layout for several applications like corporate reports, magazines, brochures, and advertisements.
Typically, graphic designers perform the following duties:
Check whether the design contains any errors before publishing or printing them.
Incorporate changes suggested by art directors or clients into the final output.
Share design concepts with art directors or clients.
Select colors, typefaces and images, and design layouts.
Develop visual elements like illustrations, original images, and logos that aids in delivering a particular message.
Utilize layout software, photo editing software, and digital illustration to develop designs.
Coordinate with the art director or with clients to find out the project's scope.
Why is graphic designing the most demanding career?
Check Out – According to the Techfetch jobs portal, graphic designing is one of the best careers in the IT industry. Moreover, the designers were able to see excellent growth in their career. Individuals who have exceptional designing skills are in demand throughout the year. If you want to land in this career, you should know about their work duties and career path.
Graphic designers function with images and texts. They select the color, size, font, line length, and type of the text, headlines, and headings. They also decide how text and images remain on a webpage or print, like line spacing, paragraph spacing, etc.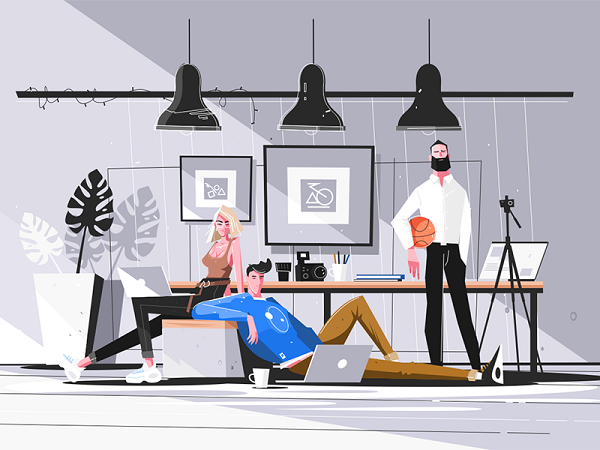 Graphic designers function with the writers who select words and determine whether to put the text in the form of tables, lists, or sections. By appropriately utilizing color, text, and images, graphic designers change statistical information into visual diagrams and graphics, thus making complex concepts more accessible.
In most cases, the designers concentrate on a specific client's specific kind or category. Some will be well versed in working on graphic designs utilized on the book jackets, and some develop designs utilized on the retails products packing. Some graphic designing experts become teachers and instruct in universities, colleges, and design schools.
Graphic designers should keep themselves updated about the latest computer technologies and software to remain competitive. Some may specify in the domain of experimental graphic design. They work with interior designers, landscape architects, industrial designers, and architects to develop interactive design environments like retail spaces, public art exhibits, and museum exhibitions.
Types of graphic designers who are popular now!
1. Motion designer: Motion designers have excellent opportunities in the industry since animation is an extremely desirable skill. If you are a designer and think about what skill to learn and master to advance your career, you have to learn motion designing. The best part is, motion design is applied in all kinds of design like static illustrations, UI animations, web interactions and gives an identity to your brand.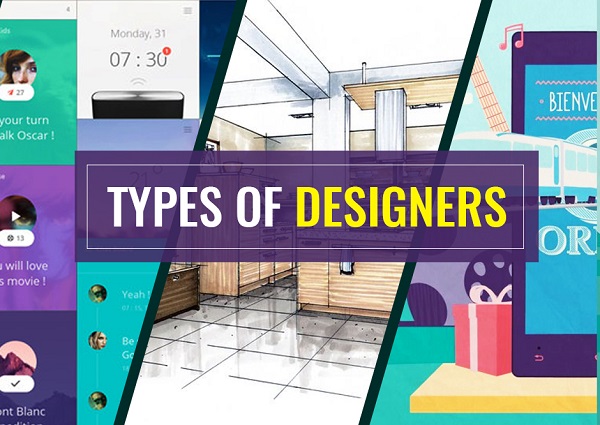 2. Illustrator: Illustrator has started to develop into the product design domain since large and small brands are well aware of how custom illustration can change their business. The majority of the technology giants have started to follow this kind of art, and thus illustration has become a valuable piece of several brand identities.
3. UX Designer: At present, UX Design is a highly competitive job in the industry. The user experience designers remain at the core part of customer experience, and it is why companies are investing in these positions.
4. Product designer: One of the popular roles that many companies are interested in hiring are product designers. The quality and value of the product design are important for the success of a business. By hiring intelligent designers, you can easily take your brand to the next level. A recent survey has indicated that product designers are mostly hired on a full-time basis instead of a remote basis as they cross-function with several internal teams. To be an expert in product design, you should have advanced problem solving and communication skills and have a prodigious eye for design.
We hope this blog offers a clear knowledge of how graphic designers could excel in 2020.