After putting much thought and mind hard work, we come up with one of the most unique and beautiful ideas. But we will not like our idea to be copied by others and that makes it fair too. Hence, we look for ways to protect them. This intellectual idea and the protection for it is called Intellectual Property. It is a term commonly used for a trademark, copyright, design rights, patents, and others. These assets are impalpable but are valuable at the same time. Therefore they have been given the privilege of legal protection, in the form of filing like trademark filing, patent filing, etc.
Many issues are faced when designing a website
The most important part of the E-Commerce business is the function and design of the company's web site. When the website is being designed, you must make sure that the images, pictures, contents or anything related completely belong to you. If not, it is fine. You can always check for their rights and use them accordingly. For instance, if a picture has ownership rights in it, you must make sure that you get permission to use it. You can also check its agreement and ownership rights. Click Here – https://www.bitlaw.com/internet/webpage.html
When a database is used in the search engine, E-commerce system or any other related internet tools which are licensed by other company, make sure to check the agreement. Look out for the owner of the system and check the license as well. Apart from this, you must have a written agreement in the form of license, consent, etc. It must be checked and approved by the lawyer before you finalize it.
Written permission is very important before the beginning of the work
Written permission also is known as consent, license, agreement, etc is very important. Before you use any of the videos, photos, voices, music, software, artwork, etc that belongs to someone, ensure to get written permission. Since you found the material on the internet, it does not mean that you can use it on your consent. You must ask the owner's permission, failure to do so will land you in trouble. In most of the countries, you will have to consult with the association or the communicating society to get the owner's permission.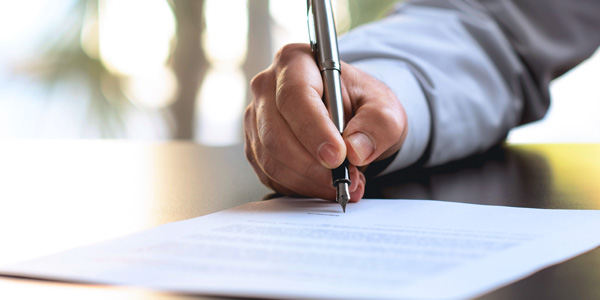 Before you jump to any conclusion, you will first have to check your country's rule regarding the permission and then act accordingly.
Do not download or distribute anything without written permission
One must be very careful before you link to other websites. Links are one of the most powerful tools to communicate with the customer. Many countries have different laws regarding linking and the ways to use them. Hence, make sure you are very careful with the law and the rules. Make sure to get written permission before you proceed with your work. You may sometimes be framed wrongly and may land you in trouble. Framing is one of the most common controversial in the web world. So, consult a lawyer and a professional in your web work before you finalize anything.