The Website talks about their field of Speciality in Diagnosis and their Laboratory Services. They have a section to send in your Health/Medical related queries. Information is provided about their branches that are spread in India. Blogs section highlights the need to get medical tests done as a preventive measure. The website design is user friendly and gives us clear information about Medical Tests. Detailed information of "How/Why" are provided for every medical test performed.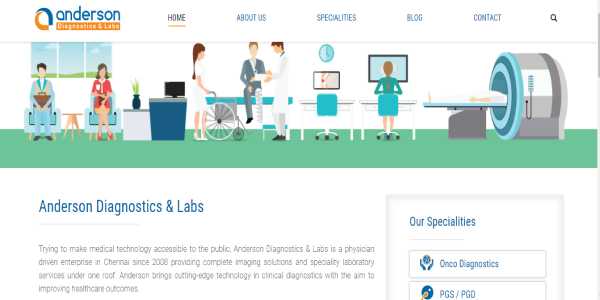 The website provides information about products on Healthcare Image Management Solutions and contains related images. The pages are designed to enable easy navigation and are user-friendly. The White and Blue color combination gives a soothing look to the pages. Every detail is explained along with the images for the user to easily understand. The user can book a demo session on the products.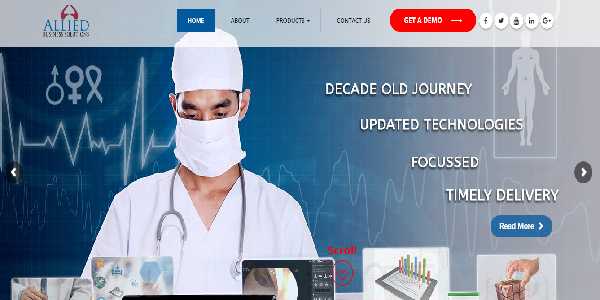 3. The Alfred
When it comes to the website of The Alfred, you will be pleasantly surprised at how easy it is to navigate it. All the information that you are looking for on medical services and Healthcare Image Management Solutions at The Alfred is there, whether it is about them or about how to contact them is right there, and it gives you a very upbeat and positive feel. It also allows you to browse the site, and all the apprehensions that you might have about diagnostics and so on are no longer a problem. The color scheme of this medical site is a cheerful red and white and navigating through the website is a breeze.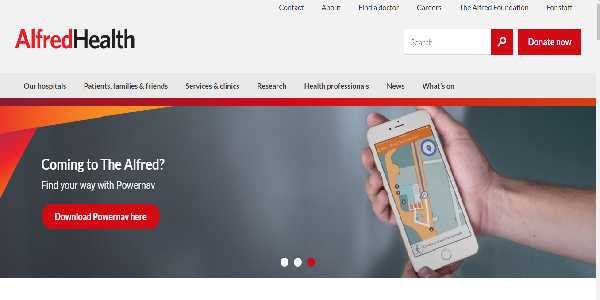 4. Northern Health
 The logo of Northern Health is something like a lotus, in a soothing blue and white shade. For people who are apprehensive about how to get the best medical diagnostics and treatment in Australia, you could check out their website and see for yourself. Unlike hospitals whose websites are very scientific looking, this website shows positive emotions, giving people a good feel. Visitors to the site can easily perceive the confidence and positivity both in the patients as well in the medical professionals. This site is efficient and easy to navigate and the pages in this site loads in no times.
5. Greensborough Road Surgery
 The Greensborough Road Surgery website is informative, quick and useful. You have just about everything that you ever wanted to know about medical diagnostics in Australia. The blue and orange website gives you all the information that you're looking for, the timings, the doctor profiles, the billings and fees, and the medical services that are being offered here. This site gives you a lot of information all on one page and makes it very easy to book an appointment.